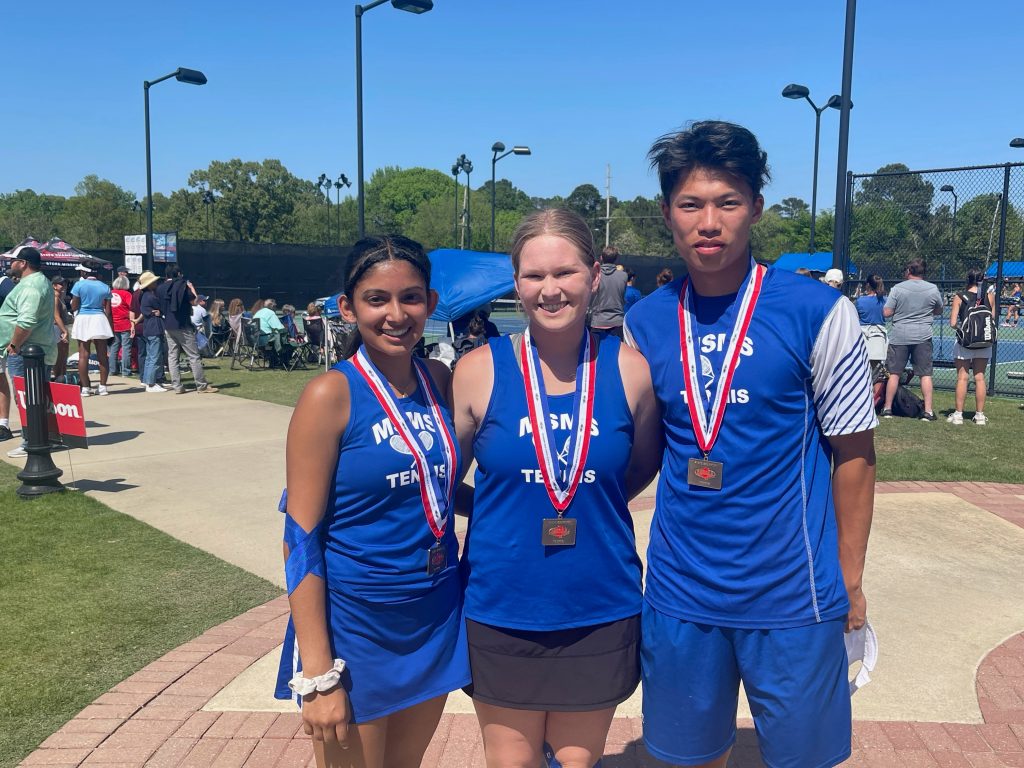 The MSMS Tennis Team Promised GOLD, and they DELIVERED!!
Congratulations to our Boys' Singles STATE CHAMPION, Sam Sun and our Girls' Doubles STATE CHAMPIONS, Balee Wilson and Vidhi Patel. A special shout-out also goes to our Boys Doubles Semi-Finalists: Gordon Welch and Nicholas Popescu! 
GOOOOOOO BLUE WAVES!!! 
The Mississippi School for Mathematics and Science offers five varsity level sports: men's and women's soccer, swimming, cross country, track, and tennis. MSMS is classified as a Class 2A team according to the Mississippi High School Activities Association. Students interested in individual competitive sports such as golf are encouraged to speak with the Director of Student Affairs to see about participation.  Additionally, MSMS offers a wide variety of intramural sports such as basketball, ultimate frisbee, soccer, kickball, etc.  
Below you can see upcoming games and competitions.