Students attending MSMS have more opportunities to take and experience physics coursework than any other high school in the state. Physics courses at MSMS are heavily laboratory-based with lab time comprising 33% of all the core physics courses.
Requirements for graduation
All students must complete one of the two combinations for 1 full Carnegie Unit:  
 SC 331 – Mechanics and SC 332 – Waves & Electricity  
SC 337 – AP Physics C Mechanics and SC 338 – AP Physics C E&M.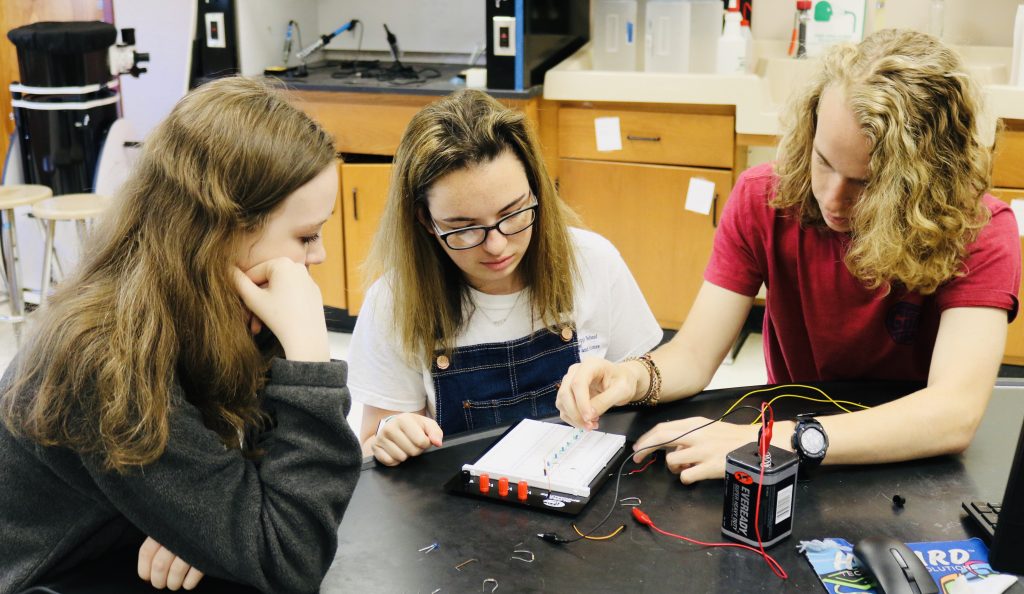 Requirements for graduation with a concentration in physics
A concentration in physics is designed for students who want to pursue an advanced plan of study in physics while attending MSMS. Students who have completed 2.5 approved Carnegie Units in physics with a minimum B average or higher while attending MSMS shall qualify. The approved courses for a concentration in physics include:  
1.0 Carnegie Unit AP Physics-C (SC 337 and SC 338)  
0.5 Carnegie Unit Fluids, Thermodynamics and Optics (SC 434)  
Additional 1.0 Carnegie Units (two semesters) which may include Modern Physics (0.5 CU) Electronics (0.5 CU) or Special Topics in Physics (0.5 CU)  

Other coursework may not be substituted.