Academic Counseling Center
The mission of the MSMS School Counseling Program is to enhance the future of Mississippi within our global society by fostering the academic, personal/social, and career development of gifted and talented students.  Our focus is to prepare students within a residential environment with the skills, knowledge, and awareness needed for life-long success by providing a comprehensive developmental school counseling program that also serves as a model for impacting students across the state of Mississippi through leadership and outreach.   
We are proud to offer a comprehensive academic counseling program, led by two full-time, licensed professional school counselors—Dr. Heath Stevens and Ms. Shelle Bates.  The MSMS School Counseling Program focuses on preparing students within a residential environment with the skills, knowledge, and awareness needed for life-long learning and success. To enhance student success at MSMS and beyond, Dr. Stevens and Ms. Bates offer a complete counseling program that focuses on academic development, college and career preparedness, and personal/social growth. While Dr. Stevens and Ms. Bates offer the types of programs and support you would see in a traditional K-12 environment such as academic skills support, organizational, study, and test taking assistance, college and scholarship preparedness, and career awareness, exploration, and planning, they also deliver equally robust offerings in the areas of personal and social growth. These services and areas of expertise include multicultural and diversity awareness, communication, problem solving, decision-making, and conflict resolution training, and leadership development. They also conduct a variety of individual counseling sessions based on the specific needs of each student. In addition, Dr. Stevens and Ms. Bates each write over 100 personalized letters of recommendation for seniors throughout the fall admissions cycle.  
The Counseling Office includes a College Corner, which features a variety of test preparation guidebooks to assist students in studying for the ACT, SAT, SAT Subject Area tests, and various AP Exams. Students are also able to check out a variety of test preparation materials to use outside of the classroom. Additionally, students are able to schedule individual meetings with our professional counseling staff to discuss study habits, academic skills support, test anxiety, or any other concern they may have.  
All transcript requests must be approved by the MSMS Registrar Kellie King (662-329-7678 or by email at kking@themsms.org.)  To request an official transcript, current students need to complete this form; alumni need to complete this form. Please note Ms. King needs at least two weeks to process transcript requests. Be mindful of this timeline when requesting transcripts as part of your college application process. Please note there is a $5.00 fee associated with graduate transcript requests. These forms require a signature of authorization.  
Transcripts contain confidential information and are released only in accordance with the Family Educational Rights and Privacy Act of 1974 (FERPA). Additionally, students with outstanding financial obligations or other outstanding holds that prevent the release of their academic record, must clear those holds prior to obtaining their official academic record.  
The Counseling Office at the Mississippi School for Mathematics and Science diligently seeks out opportunities for current students to participate in summer enrichment opportunities between their junior and senior years at MSMS. While the specific programs our students participate in change from year to year, some popular options include Harvard Summer Programs for High School Students, the Rural Medical Scholars Program, Yale Young Global Scholars Program, and Cornell University CATALYST Academy.
In addition to traditional summer programs, the MSMS Counseling Office sources summer research opportunities for interested students. Through partnerships with the University of Mississippi, Southern Mississippi University, Delta State University, and Mississippi State University, our professional school counselors assist students in securing a research placement based on their academic interests such as biomedicine, chemistry, physics, or mathematics. Additionally, students are encouraged to showcase their research at the National Consortium for Secondary STEM Schools (NCSSS) Summer Research Symposium and at MSMS's Spring Research Symposium to spread awareness about these incredible learning opportunities.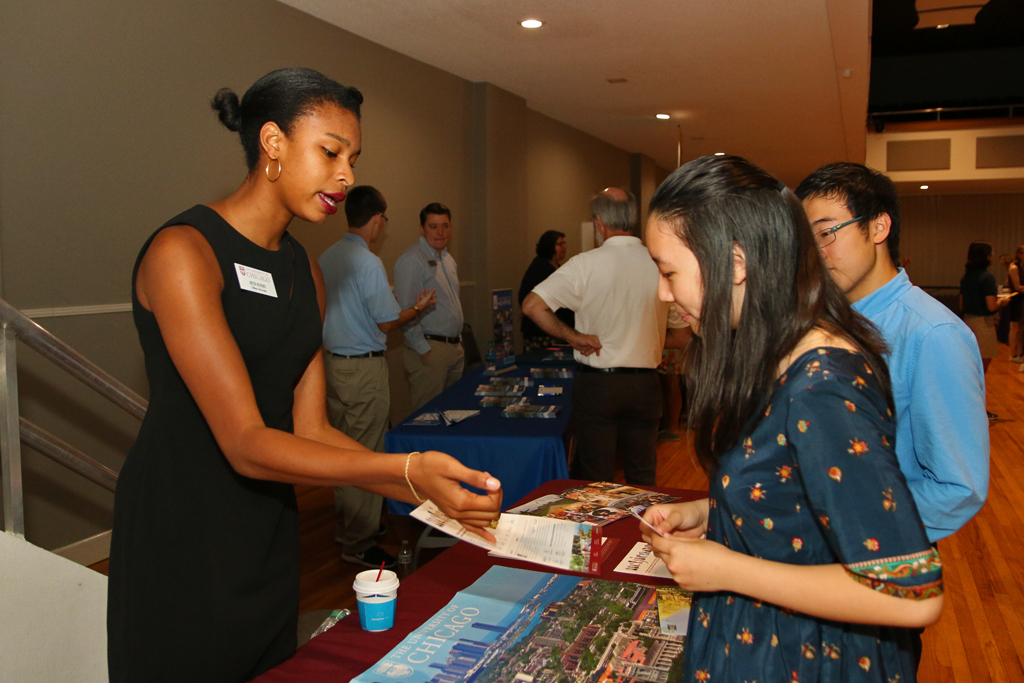 The Counseling Office is located in the Hooper Academic Building and is open from 7:30 AM until 5 PM and by appointment.
College planning & scholarship assistance
The Counseling Office is available to assist students with financial aid and scholarship counseling. One of the primary goals of the Counseling Office is to ensure that students are informed about college admissions processes, scholarship opportunities, and available summer programs. The Counseling Office is an incredible resource to students as they navigate the college application and scholarship process.  
As the Counseling Office becomes aware of particular scholarship offerings, they alert eligible students and include the announcement in The Whiteboard, MSMS's school newsletter. Additionally, our professional counseling staff is available to assist students on an individual basis and serve as an intermediary, connecting prospective students with admissions offices at the schools they are targeting.  
Similarly, the Counseling Office offers a variety of resources related to career awareness, exploration, and planning designed to assist students in select an area of study for post-secondary school.  
As students are planning for their future, below are a few helpful resources to inform financial and scholarship decisions: