The inspiration for The Mississippi School for Mathematics and Science began in early 1981 when then-Governor William Winter toured the North Carolina School for Science and Math (NCSSM). Governor Winter was very impressed with NCSSM, the first school of its kind—a public, residential high school offering a specialized curriculum focused on science and mathematics open to students all across the state. Winter was intrigued by what he saw in North Carolina and dreamed of one day creating a similar statewide special school to serve Mississippians.  After visiting NCSSM, he sent his education advisor, Andy Mullins, to North Carolina and Louisiana to learn more about the special schools in each of those states.   
Revered for his commitment to education, Winter's legacy included his passage of the Mississippi Education Reform Act of 1982, which mandated public kindergartens and school attendance for all Mississippi students through the age of 18. Upon Mullins' return from his travels to the other state special schools, Governor Winter and Mullins proposed the creation of a Mississippi Governor's School.  In response to a call for state colleges and universities to indicate their interest in hosting Mississippi Governor's School, Dr. James Strobel, President of Mississippi University of Women (MUW) effectively campaigned for MUW to house the new school. Strobel was very convincing, and Governor's School remains on the campus of MUW to this day.  
At the time of its creation, Governor's School was intended to be a transition program to help launch a full-fledged state special school specifically designed for academically gifted students. 

After Winter's administration came to an end, Charlie Capps, Cleveland native and Mississippi Representative, carried on the dream to create this state special school. Capps facilitated the introduction of legislation to create a school for the state of Mississippi akin to those in North Carolina and Louisiana. During an interview in 1988, Capps said, "I thought this school would be an opportunity to help ourselves by pinpointing the really, really bright students in our state and taking them out of a normal secondary education and putting them in a highly competitive environment of their own, where they could challenge each other and develop their knowledge and skills to the ultimate degree."  
In 1983, the Mississippi legislature convened a committee to investigate the feasibility of creating a state special school for academically gifted students. The committee collaborated with educational experts from across the country to create a 157-page report, which they presented to the Mississippi legislature. The report highlighted the limited opportunities for advanced studies for the state's gifted students and recommended the creation of a residential high school to fill those gaps.   
The committee outlined the goals for this statewide school for academically gifted students. They were adamant the school be a public high school and it would not charge tuition to attend.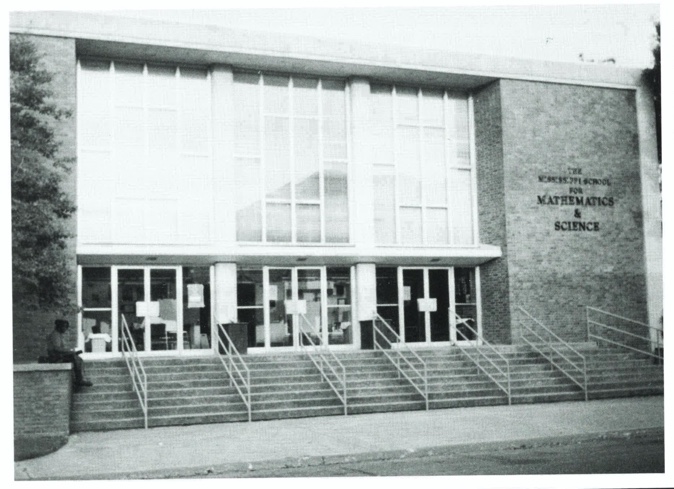 Mississippi was the fourth state in the nation to create a public, residential school focused on an immersive mathematics and science curriculum. 
In addition to those stipulations, the school would also actively recruit academically gifted students from a variety of backgrounds and experiences. The curriculum would be academically rigorous and would emphasize science and mathematics. The residential life component would facilitate leadership development and a culture of accountability and responsibility designed to create the next generation of Mississippi leaders.  These founding principles still remain true for the school today.  
The committee also identified MUW in Columbus as a practical location for the school. MUW was selected based on their commitment to gifted education, their passion for the project, and their success in partnering with Governor's School.  
After several failed attempts to vote the legislation into law, the Mississippi legislature voted to approve the creation of The Mississippi School for Math and Science during the 1987 legislative session (in 1991 the school would formally change its name to The Mississippi School for Mathematics and Science). This made Mississippi the fourth state in the nation to create a public, residential school focused on an immersive mathematics and science curriculum. To support this arrangement, the Lowndes County Board of Supervisors gave MUW $1.5 million to renovate the facilities the newly created school would need to operate.
The State Board of Higher Education hired Johnny Franklin, a principal at Warren Central High School in Vicksburg, to serve as the school's first executive director. The original staff included Jack Carter, Claudia Carter, Nancy MacNeill, Carl Butler, Linda Bridges, Kathy Cadden, Mary Davidson, Julie Jordan, Judy Morris, Helen Perry, Emma Richardson, and Jon Valasek. These academic powerhouses worked tirelessly to ensure MSMS succeeded and paved the way for innovative and creativity to flourish.   
On September 6, 1988, 136 young Mississippians from across the state became the inaugural class at MSMS. Darick Gayden, a member of the class stated, "Here we won't be following the future—the future will be following us." From that point forward, MSMS has remained a pioneer in the field of gifted education and STEM curriculum.