8th of May Emancipation Celebration
Since 2005, students at The Mississippi School for Mathematics and Science have commemorated the struggles, contributions and legacy of area African Americans through song, spoken word, and dramatic performance in Sandfield Cemetery. Primary and secondary document research by students in the MSMS African American History class as well as Mr. Yarborough is utilized in public performances recounting the history and contributions of the local African American community during the late 19th and early 20th century. In recent years, students from Columbus High School as well as MS University for Women have joined MSMS students in performances.
Join us Monday, May 9, for an evening of performances that will both inform and inspire!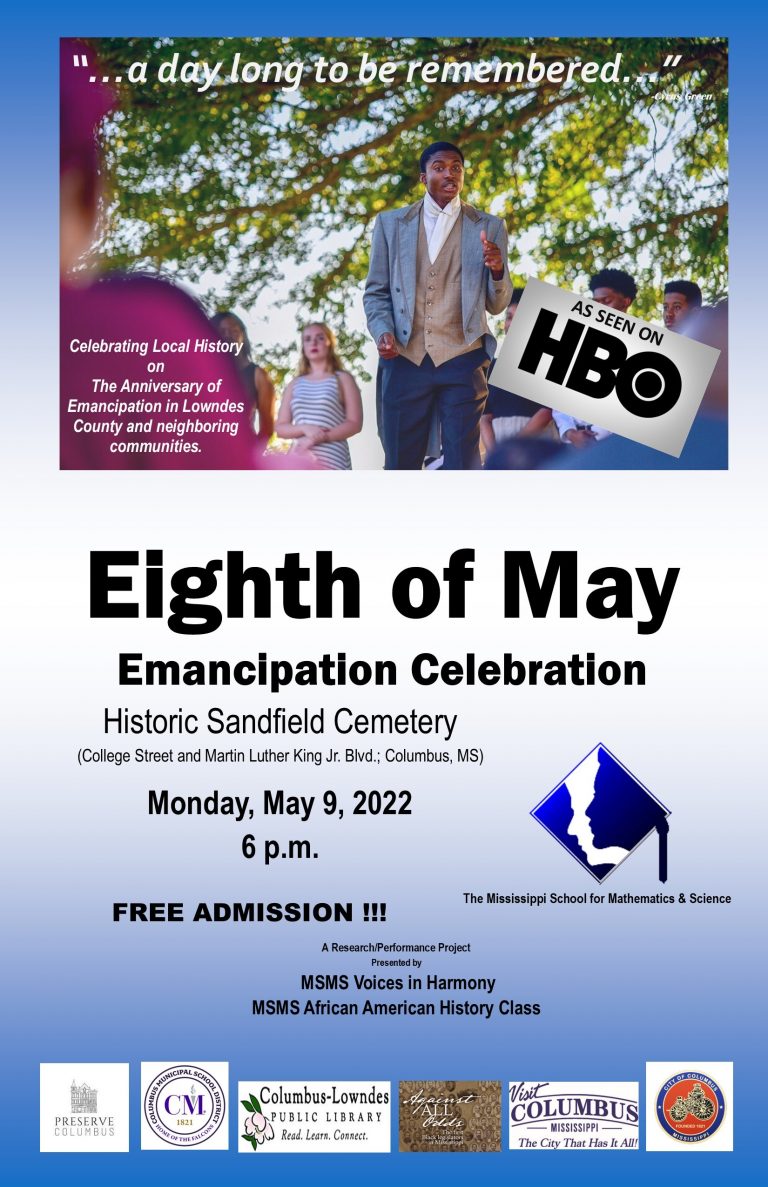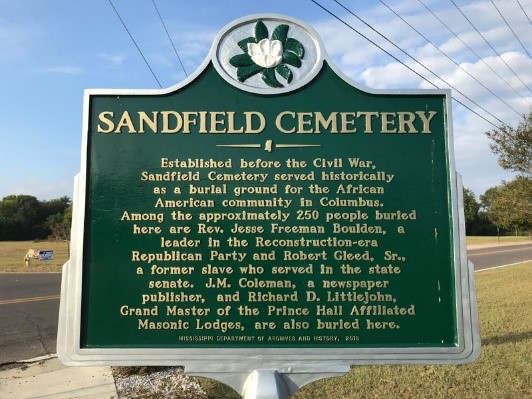 The 8th of May is the date the possibility of freedom came to Columbus and the surrounding area and when slavery for thousands of area African Americans was finally ended. On this date in 1865, Union troops arrived from Alabama and effectively freed the enslaved in Columbus and Lowndes County – a group that made up the majority of the population of this region as well as the majority of the state.
There is not a more appropriate place to celebrate this historic date than in historic Sandfield Cemetery. The cemetery is the final resting place of many of Columbus' most prominent and public African American leaders…people who, in the months and years immediately following Emancipation, worked to better their community for themselves, for their families, and for their neighbors.  Sandfield was also the resting place of 8 African American Union soldiers who did not survive the Civil War.
The project has been presented at national conferences and garnered national attention, being featured in several local, regional and national publications, including but not limited to: