Residential summer enrichment camp
In addition to directly serving the state's brightest upper classmen throughout the school year, MSMS proudly hosts two camps every summer designed to challenge gifted middle school and early high school students. These Summer Enrichment Camps provide an opportunity for academic inquiry and exploration through a variety of specialized STEM+ mini-courses. For many students, this is their first exposure to rigorous and innovative science and mathematics electives, which in turn ignites a passion for inquiry and an enthusiasm for learning. Summer camp participants live and learn together in a residential setting. Each evening, students interact with small groups to compete in team activities enhancing communication, problem solving, and critical thinking skills.
The specific dates of the camp vary from year to year, but camp is generally held during the middle of June. Tuition for each camp is $700 for the entire week and covers all fees and expenses, including meals. Financial assistance is available for qualified campers.
In order to attend MSMS Summer Enrichment Camp, you must complete the camp application. If you are interested in receiving financial assistance, you must complete an additional request. The application window is generally open from December 1 to March 1. The application window for Summer 2020 has now closed. The application and financial aid information for Summer 2021 will launch in early December. Please check back for additional instructions at that time. 
Financial assistance is available for qualified applicants with demonstrated need. In order to be considered for financial assistance, applicants must submit a financial assistance application. Preference will be given to first time scholarship recipients. Please complete this form and attach a copy of the first page of your state OR federal 2020 tax and email it to camp@themsms.org or mail it to MSMS Summer Enrichment Camp, 1100 College Street, MUW-1627 Columbus, MS 39701.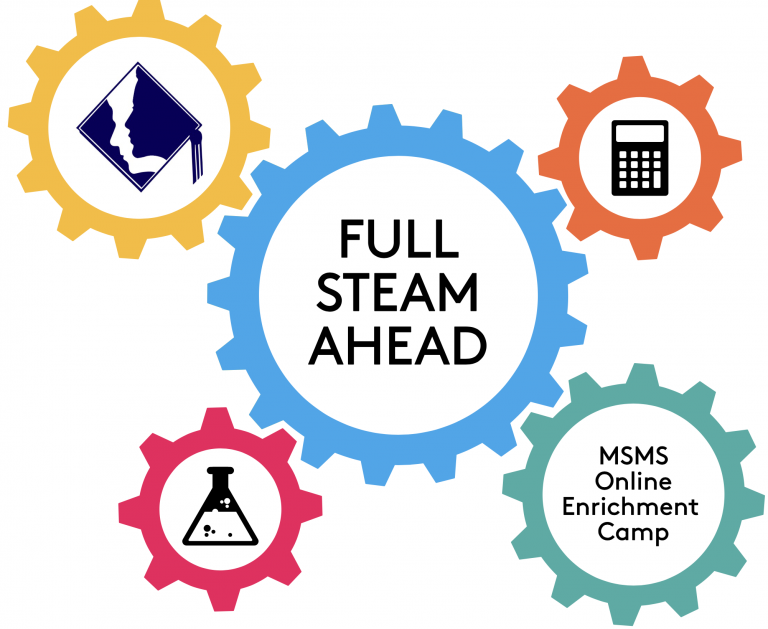 Full STEAM Ahead: MSMS Online Enrichment Camp
Full STEAM Ahead is an online enrichment camp created by MSMS faculty and alumni to inspire learners and promote exploration in science, technology, engineering, arts, and mathematics. This unique camp experience will allow a community of like-minded students to connect and grow during the summer through online and interactive lessons, virtual meetings and discussion boards, and hands-on activities. 
Participants need a device (computer, iPad, smart phone, etc.) and reliable internet access to complete this online course. 
There are a limited number of scholarships available to students who qualify for free/reduced lunch. You can request financial assistance on the application. 
Students will access all camp lessons and activities online, participate in zoom meetings with their camp counselor and connect with other campers through interactive discussion boards. Students will also submit lessons and receive feedback from camp instructors.